Join a community of Investor's helping each other build wealth in the stock market
---
THE group for maximising your stock market gains
It can be difficult, as a lone, retail investor to find that next stock which brings those double or triple-digit, market-beating gains we all seek.
Worldwide, there are 630,000+ publicly traded companies to invest in.
Realistically, a single person just doesn't have the time to research all of these stocks to find the needle-in-a-haystack opportunities that will take your portfolio to the next level.
So, how does one achieve this?
I'll tell you how
A Community
Join forces with dozens of other investors, with a common goal in mind – Finding unseen opportunities in the markets to yield HUGE gains for everyone!
With Private Stock Group membership, you're no longer going it alone.
In This Open Platform…
Gain access to multiple chat rooms where other investors share high-quality information on stocks you may never have heard of so we can all win together!
With Specified Rooms For:
✅ Growth Stock Chat
✅ Dividend Stock Chat
✅ Index Fund/ETF Chat
✅ Swing trades
✅ Tips for beginners
And more!
PLUS
Get exclusive access to:
✅ My public account: exclusive weekly updates
✅ My full list of holdings, not seen anywhere else
✅ Live trade alerts – see every buy & sell move I make, as they happen!
✅ My active watch list
✅ Analysis on demand: tell me what stocks you're interested in and I'll give you an opinion using my very own research strategy.
About The Creator:
Hi, my name is Joe, AKA The Financially Savvy Dad.
If you follow my Twitter account, you'll know I've grown my net worth from £0 – £170K in a little over 2 years!
A huge part of this is down to my success in the stock market.
In order to demonstrate the wealth-building power of the stock market, I started a public account and deposited £200-300/month, an achievable figure for most.
I began sharing my weekly and monthly progress with this account, including all my winners AND losers to stay completely transparent and accountable with my followers.
This is how my account has performed since its inception: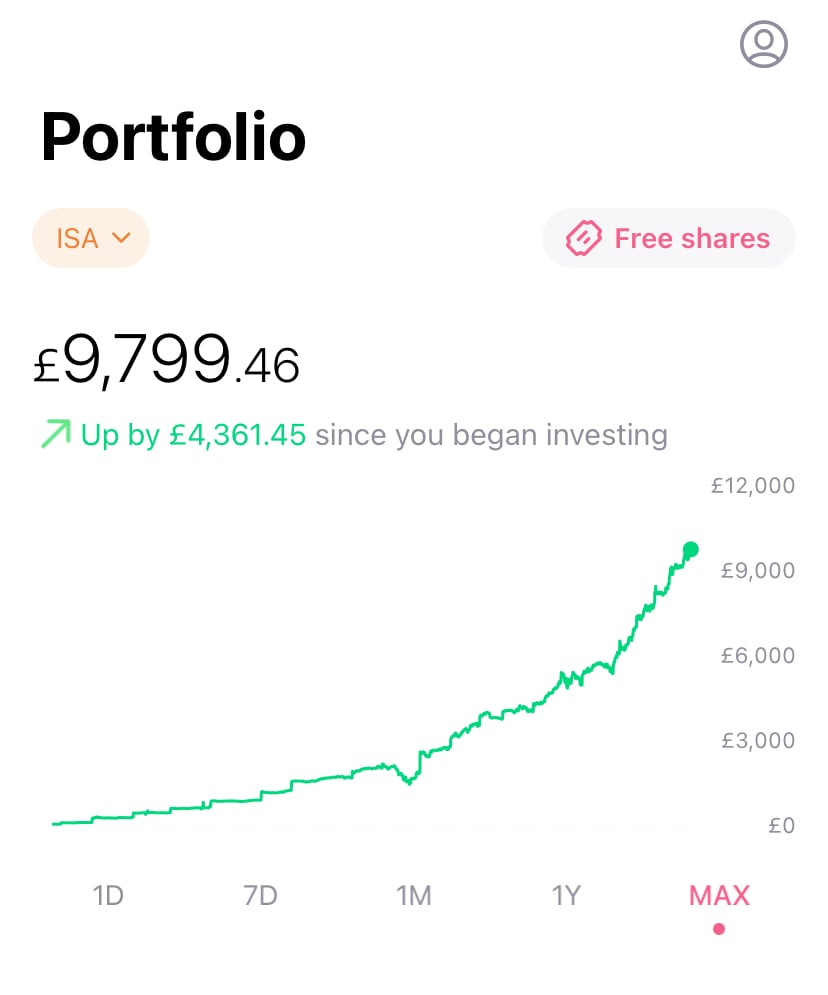 The account is up 80 % in 19 months.
But…
Have I outperformed the market as a whole, you ask?
Here's an overlay of my account compared to the global market: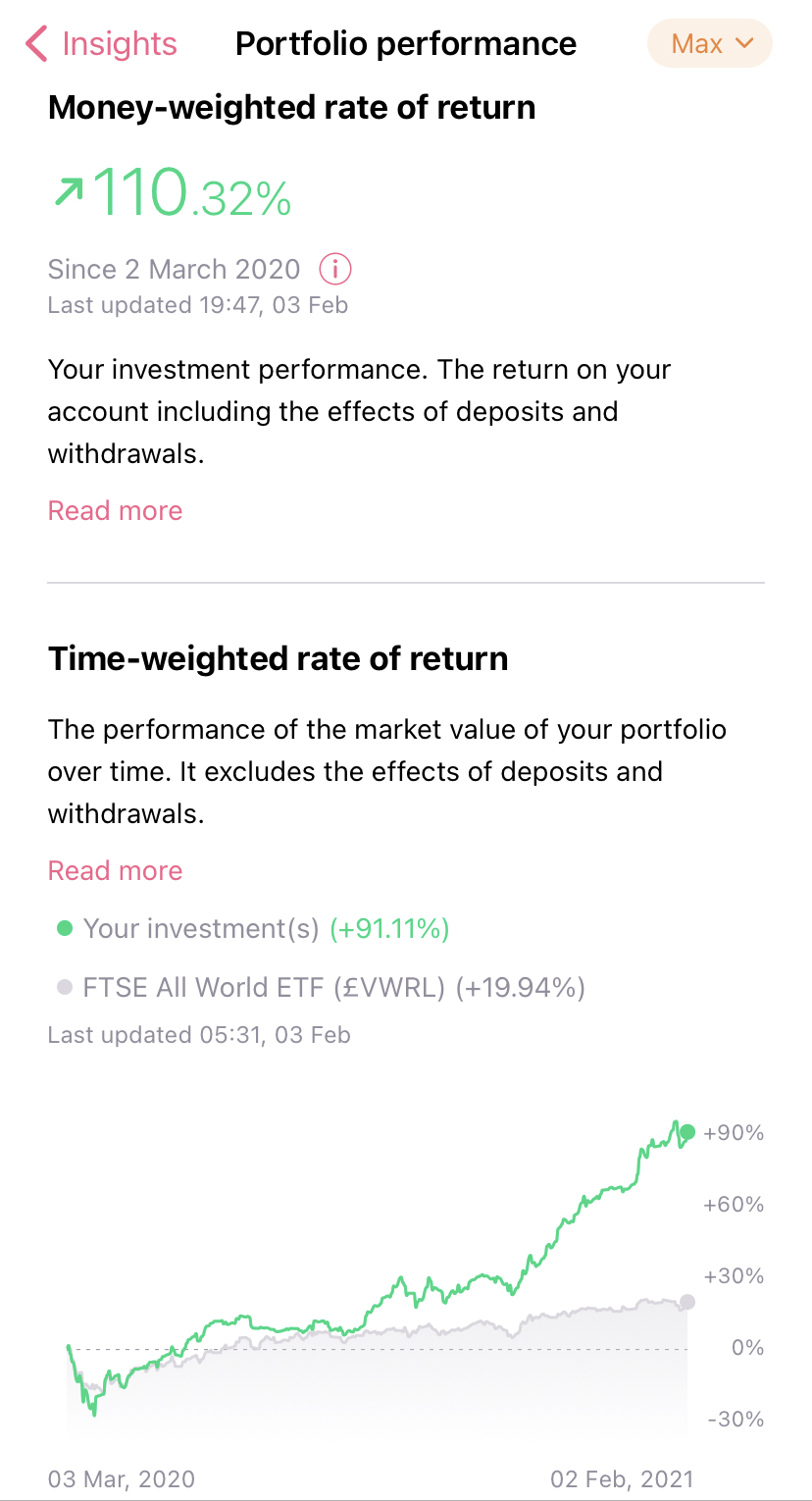 Short answer: Yes.
I'm outperforming the market. By about 300%.
Join this community, and you will too!
FAQ
"What exactly do I get?"
Becoming a member of the Private Stock Group, you will gain entry into a Discord forum with a rapidly growing number of investors of all levels who are actively researching and finding new opportunities across the stock markets. Not only will you have tons of hot stocks to capitalize on, but you'll also get access to the Q&A channel to ask the experts anything.
"Do I need to have previous experience in the stock market before joining?"
Absolutely not. Myself and the community welcome investors at all levels wanting to get that extra edge. We are more than happy to welcome complete beginners and help get you set up with the right account type and the info you need to get started.
"Is this group only for people who live in the UK/United States?"
Definitely not. The stock market transcends all borders. With the technology we have today, you can invest, commission-free in pretty much any market on the planet. This makes it all the more important to be a part of a community with a shared goal. To lighten the load and share the gains.
"How long do I get access for?"
You will have access to the group for as long as your membership stays active.
"What if I'm unhappy with this group?"
In the rare instance you're unhappy with the Private Stock Group you can cancel your membership at any time.
Ready?
Click on the image below: